FAQ about the World HeritageCard
The following answers to frequently asked questions should help our guests to better understand our guest card. They explain individual points in the guidebook and other program information of the World Heritage Region Anhalt-Dessau-Wittenberg e.V.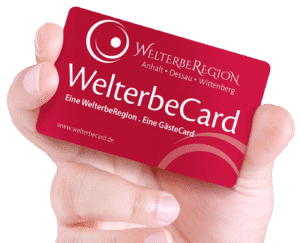 You can purchase the World HeritageCard at many tourist information offices as well as other sales points in the area of the World Heritage Region Anhalt-Dessau-Wittenberg. Below is a listing of the points of sale.
Questions about the WelterbeCard?
You can get the World HeritageCard in 2 variants: as a 24-hour card or a 3-day card. For both variants there is an adult and a children's card (for children from 5 – 14 years).
24- hours card
3 days card
24- hours card
The 24-hour card is valid for 24 hours from the first use of a service.
Price: 19,90 EUR
Children's menu: 12,50 EUR
Order online
3 days card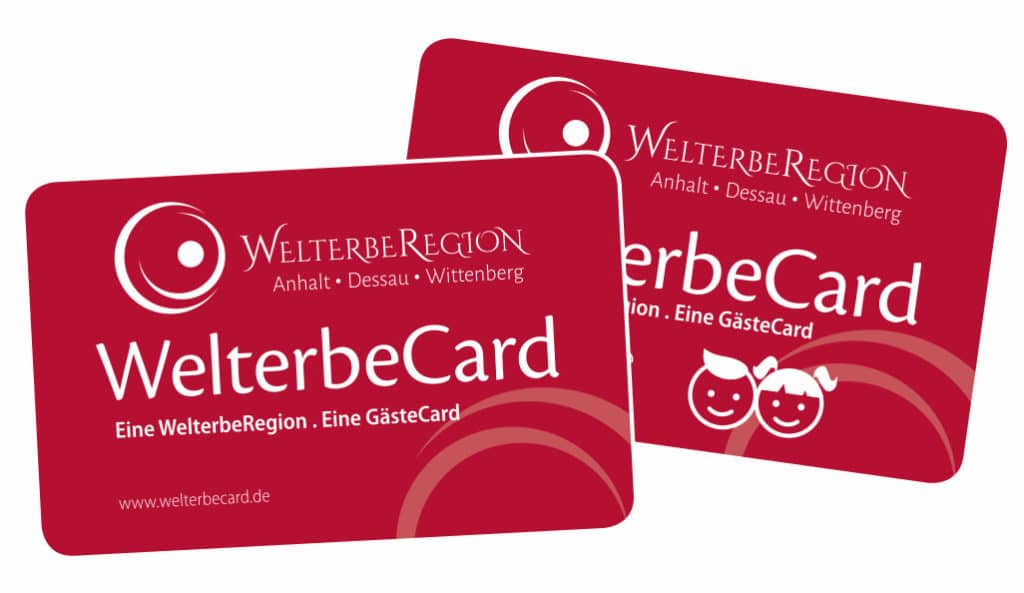 With your card you will receive a guidebook. In it you will find detailed information about all the services you can use with the World HeritageCard. You will also learn more about the cities in the World Heritage Region and receive many valuable tips for your stay.